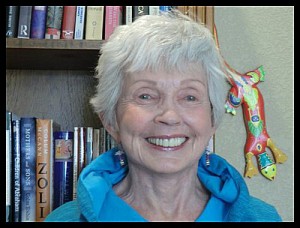 Sheila Phelan Wright is Vice Provost Emerita at the University of Denver. She holds a PhD from the University of Connecticut. While vice provost, she was instrumental in developing the Pioneer Leadership Program and the Social Justice, Wellness, Environmental Awareness, and Creativity and Entrepreneurship for undergraduates. She helped create the DU-Bologna Center for Civic Engagement in Bologna, Italy where the University of Denver and University of Bologna hosted an international conference on civic engagement.
She taught in the Leadership and Wellness Programs and continues to teach for the University College Enrichment Program. Sheila has been fortunate enough to spend time in Italy, England, and India with undergraduate students.
Her scholarly articles and international presentations have focused on interdisciplinary learning in the undergraduate curriculum, general education, and international service learning. She has co-facilitated several retreats on wellness and wisdom for women. Before there were official soccer moms, she and a co-author published a book on youth soccer.
An active blogger, you can find her musings on booksandboots.2010@blogspot.com. Life continues to be one long learning adventure.