The members of the Denver Pen Women are a diverse, talented and accomplished group.
Juliana Hackett Smith Adams
Andrea Antico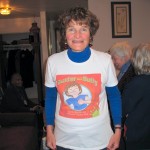 book published: Buster The Bully. sold on amazon. Past Work Published: "Saggin' and Draggin': Techniques for Librarians"
BEST BOOK REPORTS: "One in a Million" (article comparing DODDS' schools with stateside schools in CAL, Colorado Assoc. of Libraries)
Recognition/Awards:AEA (Aurora Education Association) award for a Cesar Chavez project; Audio-visual grant from the American Memory Program at the Library of Congress. Professional Memberships: Alpha Delta Kappa, (International Teachers' Association)Interests: hiking, biking, skiing, traveling, theater, volunteerism.
Works in Progress:Poetry, memoirs, parodies of Dr. Seuss
www.kindereads.com
Laurel Becker
Awards: the Storyteller People's Choice Award; Society of Southwest Authors– Short Story and 1st Place Poetry; Poetry Society of Colorado– 1st Place and Sweepstakes Award; National Writer's Association– 4th Place Nationally and 1st Place Colorado.
Member of the Denver Women's Press Club; President of the Poetry Society of Colorado (2012-2014); member of the Colorado Authors' League; and former member and Treasurer (2004-2005) of the Denver Chapter, National Writers Association. Her other interests include reading, crafts, swimming, cooking, and travel.
Eleanor Binnings
Jane Carpenter – Emeritus member
Past Offices Held with Denver Branch: State Secretary 1990-1992; Branch Secretary 1994-1996 and 1998-2004. Past Work Published/Exhibited/Performed: Good Housekeeping; Woman's Day; New York Times; Denver Post; Visions; Salome; Pandora; Blue Unicorn; Pegasus; Bloomsbury Review; The Pen Woman; Evergreen Living; Keyboard & Pen. http://www.poetrypoetrypoetry.com/
Carol Casper
Diane Chambers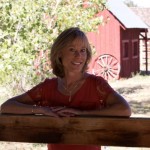 Former President of NLAPW Denver Branch. (L-Act) – Joined January 2001 (through 2008). Re-joined 201. B.S. degree in Therapeutic Recreation from the University of Colorado to design and direct a neighborhood Summer Day Camp program from 1978 – 1990 at Gove Community School in Denver. Books published: Words in My Hands, A Teacher, A Deaf-Blind Man, An Unforgettable Journey. Hearing the Stream, A Survivors Journey into the Sisterhood of Breast Cancer. writing and publishing includes articles in the Mountain Connection, the Views, (a publication of the National Registry of Interpreters for the Deaf), the Alamo Breast Cancer Foundation's 2005 Hot Topics Advocates Reports, and book reviews for the Bloomsbury Review. www.dianelanechambers.com
Sandy Chapman
Former Denver Branch: President 2002-2004. Past Offices Held with National: Editor, The Pen Woman (magazine) 2003-2006. former Editor, The Dolphin's Dream; Centennial, WY: 1976-1996 (nonfiction); Eastern Colorado Plainsman (weekly newspaper); and A Delicate Balance (book). Professional Memberships: Poetry Society of Colorado; National Writers Association; Phi Beta Kappa, The Tapestry for Peace, Inc., Interests/Hobbies: Calligraphy, art, music, theater. drumming, photography, travel, the paranormal. Co-authoring Writing American Romance (novel). Recognitions/Awards: The Pen Woman; Poetry Society of Colorado (various years); National Writers Association (various years); various magazine competitions; 2003 & 2004: West Side Books.
Dr. Beverly Chico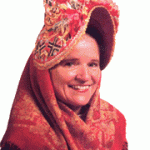 History/Humanities Department, Regis University (SPS) and History Professor, Metropolitan State College, Denver, Colorado. Member of the Board of Directors and Roundtable Scholar of the Costume Society of America, past-president of the Denver Women's Press Club, and several other organizations. Consulted for the Canadian Museum of Civilization (Ottawa, Canada) and the Mizel Museum of Judaica (Denver, CO). Her biography is listed in "Who's Who in American Women", Marquis. Written several encyclopedia articles for World Dress and Fashion; Recognitions/Awards: 12 faculty grants– Regis University, 1992-2004; "Excellence in Teaching" Award– Regis University, 2005; 14 juried presentations, 1990-2006; Service Award, Columbia College, 2006.
Deenver NLAPW former President 1986-1988; Vice-President 1988-1990; Program Chair 1984-1986, 1988-1990, 2006-2007. Professional Memberships: Costume Society of America 1989-present, Board of Directors, 1999-present; Denver Woman's Press Club 1988-present, President 1992-1993.
Donna Clark
Kelly Ann Compton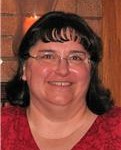 Editor, writer, seamstress, and quilter. Master degrees in both special education (emphasis in emotional disabilities) and counseling. Taught special education for 26 years with a brief break cooking at a fishing lodge in Iliamna, Former children and family counselor.
Published memoir: Discombobulated: An Inspiring Journey of Hope Through Mental Illness.
Secretary and treasurer for the Denver Branch of the National League of American Pen Women.
Fay Coulouris
Dorothy Donovan – Emeritus member
Past Offices Held with Denver Branch: Hospitality Committee Chair 1993-2000; Historian 1997 – present. Past Work: Articles in Wild West Magazine, 1999-2005; Various articles in Historically Jeffco, 1991–2004; Mary Grace Parsons Peck and the Peck House (booklet), 2003; various articles in Prairie Times, 2002-2006. Recognitions/Awards: Jefferson County Historical Commission 1st place Writers' Award – 1991, 1995, 2000. Professional Memberships: Jefferson County ARC; Lakewood Historical Society; Exempla/Lutheran Medical Center Volunteers (Heart Center). Interests/Hobbies: Reading, bridge, classical music, aqua exercise. Photography for The Tapestry for Peace (exhibit catalogue).
Florence Elliott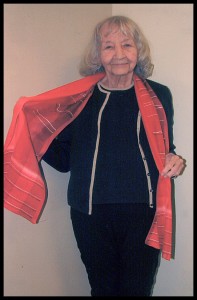 Published poet and award winning hairdresser. Her poems can be found in Pierian Spring, and Urania. published by the Mile High Poetry Society. In 2011 Florence helped teach a poetry class at the Kendrick Lake Elementary School. The 10-week class culminated in a finished book of poetry titled Poetry Friends.
Shelley Harding
Jody Hinrichs
Mary Waits Joyner
Ann Klaiman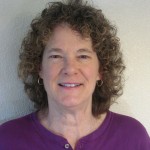 Past Offices Held with Denver Branch: Layout and design of Poetry in Motion, 2002, and Poetry to Go, 2005; Vice President 2004-2006; Hospitality Co-Chair 2004-2006; Program Co-Chair 2004-2006; Directory Chair 2006-2008; Secretary, 2006-2010; Vice President 2010-2012.
Past Work: Anthologized in Poet's Showcase, The Poetry Society of Colorado, 2010-2012; Book reviews, The Mountain Mail, Salida, '01-05; interviews for KHEN-106.9fm, Salida, '03-present; "A Living Legend: Louise," Wash. Park Profile, '04; Publishing the Literary Magazine, National Textbook Co. (1st printing), McGraw-Hill (2nd printing). Recognitions/Awards: Highest Award (1985) and Superior Awards (1986 – 1991), NCTC Program to Recognize Excellence in Student Literary Magazines. Professional Memberships: NEA; CEA; JCEA (retired). Interests/Hobbies: Bicycling, hiking, fly fishing, reading, yoga, drumming.
A. Marie Kriss
Past Offices Held with Denver Branch: Secretary 1997-1998; V.P. 1998-1999; President 1999-2001; Program Co-Chair 2000-2001; Membership Chair 2001- 2006; Auditor 2002- present; Directory Chair 2002- 2005. Past Offices Held with National: Hotel Liaison, NLAPW Biennial, Denver 2006 Past Work Published/Exhibited/Performed: Various essays – The Denver Post; article in USA Ski News; multiple hotel market research and analysis reports (domestic and international) 1996- present. Recognitions/Awards: Marketing awards: Denver Metro Convention & Visitors Bureau, Westin Hotels & Resorts, Colorado Hotel & Lodging Assn.; Zontian of the Year. Professional Memberships: Zonta Club of Denver II; Foundation for the Denver Performing Arts Complex, Board. Member; The Tapestry for Peace, Inc., Board Member. Interests/Hobbies: Physical fitness, writing, cooking, community service. Work in Progress: A short story and research for a book or article series.
Neeli Clute Lambert
Sue Luxa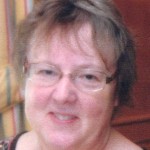 Sue Luxa, a former language arts teacher and elementary school librarian has dabbled in writing since her retirement in 1998. She has had three books published. They are children's historical fiction for third, fourth and fifth graders. The titles are Denver Days, A Cabin in Cripple Creek and One Golden Summer. These books complement the Colorado history curriculum in elementary schools. Sue has also become interested in memoir writing and has led classes in the process. She continues to work on her own memoirs, which may never be finished!
Nancy Peterson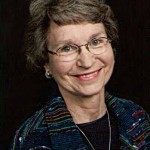 Nancy has written short stories, verses, essays, family humor, nature photo essays, and personality profiles. she has won multiple awards from the Western Writers of America, National League of American Pen Women, Colorado Authors' League and Denver Woman's Press Club. She has written books that focus on the Platte and Missouri Rivers, telling how mostly ordinary individuals responded to extraordinary experiences as they tried either to retain ancestral homes or to develop new possibilities along these two important rivers of the West.People of the Moonshell relates adventures of those who left their footprints along the Platte River. People of the Troubled Water details early years of exploration and discovery along the Missouri River. People of the Old Missury describes Missouri River Valley happenings from 1850 to 1900. She has also written Walking in Two Worlds; Mixed- Blood Indian Women Seeking Their Path. It traces the lives and accomplishments of eleven daughters of nineteenth-century mixed-race couples.
Past Offices Held with Denver Branch of NLAPW: President 1980-1982; Workshop Chair 2000-2004; Various years: Vice President, Secretary, Membership Chair, Bright Horizons poetry contest chair. Past Offices held with National NLAPW: Registration Co-Chair, NLAPW Biennial, Denver 2006.
Professional Memberships: Western Writers of America; Colorado Authors' League; Denver Woman's Press Club (past President).
Interests/Hobbies: Square dancing, photography, Western dancing, gardening, walking.
Juanita Pope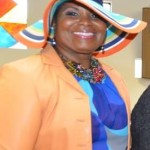 Award-winning playwright, director and producer. Ms. Pope's extensive theater repertoire includes sold-out stage productions in prestigious venues locally and nationally with favorable critic revues.
Winner of Best Short Play presented by the Rocky Mountain Theater Association, production of her musical, Come Sunday, by the Colorado Women's Playwright Festival, staged reading of her full length play, Reunion, by the Edward Albee Playwright Lab in Valdez, Alaska and a staged reading of her full length play, Invisible Wheels, at the National Black Theater Conference in Salem, North Carolina.
Juanita is also a freelance writer, extensive blogger and poet. Her new book, Modern Day Parables, is a collection of dramatic poignant true stories presenting entertaining life lessons with wit, humor and satire.
Presently, she is Denver Pen Women Membership chair, and Executive Director with Buna's Village Grandma's Hands, an organization committed to suicide prevention by using the arts, education and sports.
Lorie Reed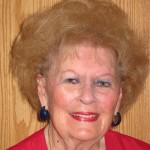 Graduate of Mount Ida Junior College (Newton Centre, MA) and Ms. Allen's Modeling School (Boston). Performed at Priscilla Beach Summer Theater in Cape Cod, and has been booked for singing engagements in Massachusetts Has been with Aspire Modeling/Talent Agency in Denver and has recorded a promotional video for AARP.
Lorrie has formerly worked as the Alumni placement/Assistant Development Director of Mount Ida Junior College, Public Relations Director of the Harbor Area YWCA (San Pedro, CA), and Development Director, Retirement Center and Placement Specialist for Seniors in Denver.
Worked on Bright Horizons and Poetry in Motion (publicity), and served as Inspirational Chair for Denver Branch of NLAPW.
Recognitions/Awards: "Wisdom of the Ages" (an evening of inspiration with Professional Women Elders); Special Merit Award (certification of appreciation) – Forty Plus of Colorado; Zontian of the Year (Aurora Club ), 1985-1986.
Professional Memberships: Columbine Ladies Care Group IV (Columbine United Church), Denver Lyric Opera Guild, Littleton Centennial Forum, Littleton Republican Women (Chaplain), Zonta Club of Denver II (& International)
Interests/Hobbies: Church choir (Columbine United Church), family, community/political activist, music, theater, entertaining.
Jo'el Roth
Margaret A. Rowlett – Emeritus member
Gwendolyn Scott – Emeritus member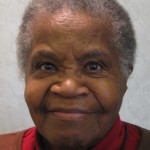 Graduated from Denver University in 1948 with a BA. Scholastic honors included a Masters from Denver University in 1968 and two Fulbright Scholarships, to India and Kenya. She taught in the Denver Public School system for twenty-three years then became a facilitator-teacher for A World of Difference, a diversity training program administered in Colorado schools. She had a five-year adjunct Professorship in the Teacher Education Program at Denver University.
She served on many boards; among them Denver Sister Cities, and Colorado Center for the Book. She has also earned honors, including the Martin Luther King Jr. Humanitarian Award in 1997. Gwen was among 150 citizens to be honored as "unsung heroes" — ordinary people who have done extraordinary things to help make the city a better one for this and future generations.
Recently written Blacks Through the Ayes of Our American Presidents: A Political Timeline," in which she explores African- American history through the positive and negative influences of each U.S. President. Past Work Published: Teacher guides: "A World of Difference"(1989); "Schindler's List" film guide (1994); "Colorado Backyard Wildlife" (1992). Performance reenactments: Aunt Clara Brown and Dr. Justina Ford. Recognitions/Awards: Denver County Human Relations – Martin Luther King Award, 1995; Alteria M. Bryant Uniting Women Award, 1992.
Past Offices Held with NLAPW: State Treasurer 1990-1992 and 1994-1996; Denver Branch Treasurer. Past Offices Held with National: Registration Co-Chair, NLAPW Biennial, Denver 2006.
Professional Memberships: Delta Kappa Gamma Society; Fulbright Alumni Association; Colorado Coalition for Women's History; Mortar Board Alumni; The Tapestry for Peace, Inc., Board Member.
Interests/Hobbies: Reading, writing, drawing, music, art, theatre, sports, history.
Sue Scudder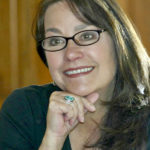 Member – Letters and Music
Published works –The Voice Across The Veil: Amazon best-seller in Near-Death Experiences Category. Available on Kindle and Paperback. Reviewed in the New World Review, New York, New York. Music: Collections of original compositions and arrangements: Sacred Friends CD Aired on Sirius Satellite Radio, New Age Ambient Channel 73 Sold internationally. Global Theta Meditation for World Peace CD Gold Artist Award/Radio Indy.com Internet Radio Sold Internationally
Memberships: LifeSpark Cancer Resources BHA Association
Website: www.suescudder.com
Shirley Ann Sheets – Emeritus member
Past Work Published/Exhibited/Performed: Robert Newman: His Life & Letters, 1752-1804; historical/genealogical researcher/editor, 1975; Colorado Families: A Territorial Heritage (CO Genealogical Soc.) 1981 – Chief Editor, Dir. of Production; Editor and "go-for," Harrison and Catherine Ruffner in the Valley of the Little Wabash 1999; Editor and "guide," A View from My Window 2004. Recognition Awards: For Colorado Families – Certificate of Commendation by the American Association for State & Local History; named Honorary Life Member of Colorado Genealogical Society. Professional Memberships: Black American West Museum & Heritage Center (Life Member); Colorado Genealogical Society (past President); Mount Rosa Chapter DAR; National Genealogical Society; Historic Denver. Interests/Hobbies: Politics and good government (Dem. Committee Woman), South High School Alumni Choir (member); Reunion planner and producer (family, school class, etc.); Proofreader and editor.
Atlanta Lea Sheridan
Virginia Lee Small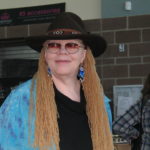 Mixed media artist, illustrator, cartoonist, writer, poet, and crafts person.
BFA from the School of Visual Arts and an MA from the University of Illinois at Springfield. Certificate in multimedia design from Sessions School of Design. Certificates in Comic Books and Graphic Novels, Online Games New Media and Narrative, and Magic in the Middle Ages classes.
Published in Wimmens Comix #10. Illustrated Buster The Bully. Published in Crone Times magazine, Dialogue magazine, The Urban Spectrum, and Color Scope.
Former VP Toastmasters, Alexandria Virginia chapter. Former VP National Organization for Albinism and Hypopigmentation (NOAH). Professional memberships: Behind Our Eyes writer's group. Websites: Zebracorn.com (art site) The Golden Child www.goldenalbinism.com (a site for and about pan-Africans with albinism). Currently webmaster for the Denver branch of NLAPW.
Alana Story
Kay D. Taylor
Kathleen Visovatti
Ruthy Wexler (Carol Denker)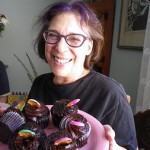 Ruthy received her B.F.A. degree at Queens College in 1968, became a social worker, then taught third grade in New York City. Certificate in Art Therapy. She worked as a group and art therapist in various facilities in and around Philadelphia. Author of Late Life Journeys: Adventures in the second half of life.
Currently President of Denver NLAPW. visit her website at https://latelifejourneys.com/
Pat Wilcox – Emeritus member
Past Offices Held with Denver Branch: Vice President 1996-1998; Owl Notes Editor 1996-1998; Publicity Chair 1999-2000, Co-Chair 2000-2001. Reporter-feature writer for newspapers since 1942 in Boston & Denver areas; Jefferson County Sentinel (1954 – 1985). Editor and major contributor for: 76 Centennial Stories of Lakewood: an Illustrated Biography. Winner of more than 100 state and national journalism awards; named to the Jefferson County Hall of Fame; 1992 "Woman Who Made a Difference" (Lakewood); Named "Outstanding Woman in the Media" by Women's Network. Professional Memberships: Denver Woman's Press Club; WAC Veteran.
Save
Save
Save
Save
Save
Save
Save
Save
Save
Save
Save
Save
Save