Ruthy Wexler (formerly Carol Denker)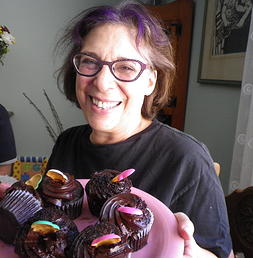 I've always felt a passionate wonder at what I see in the world, always felt an urge to record that wonder through words, or paint, or photographs. But the belief that my (very intense) personality wasn't acceptable took hold early on. So, for many years, I went down other paths.
Married at 19, I finished my B.F.A. degree at Queens College in 1968, became a social worker, then taught third grade in New York City. After the birth of my oldest daughter, Amy, I got a Certificate in Art Therapy. For the next decade plus, I worked as a group and art therapist in various facilities in and around Philadelphia.
Visit her site.