Juanita Lenoir Pope, M.A.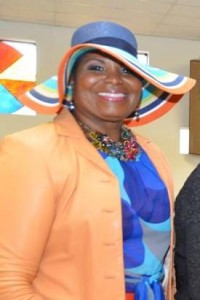 Juanita Lenoir Pope's professional theatre career comprises teaching in higher education, acting, award-winning playwright, director and producer. Ms. Pope's extensive theatre repertoire includes sold-out stage productions in prestigious venues locally and nationally with favorable critic revues.
Some of her proudest credits are Winner of Best Short Play presented by the Rocky Mountain Theatre Association, production of her musical, Come Sunday, by the Colorado Women's Playwright Festival, staged reading of her full length play, Reunion, by the Edward Albee Playwright Lab in Valdez, Alaska and a staged reading of her full length play, Invisible Wheels, at the National Black Theatre Conference in Salem, North Carolina.
Juanita is also a freelance writer, extensive blogger and poet. Her new book, Modern Day Parables, is a collection of dramatic poignant true stories presenting entertaining life lessons with wit, humor and satire.
Juanita became a member of the National League of Pen Women in 2013 and currently serves as Chair of Inspiration with this prestigious organization. Presently, she is Executive Director with Buna's Village Grandma's Hands, an organization committed to suicide prevention by using the arts, education and sports to accomplish this extensive task.
Finally, Ms. Pope is a gifted speaker, an advocate for the arts and a supporter of all things good.
Contact Information:
Juanita78@aol.com