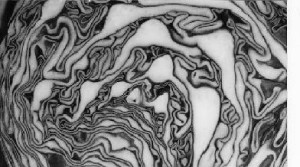 Holocaust Remembrance Day was January 27th, the day Russians liberated Auschwitz in 1945. Such days are honored by sharing stories. Here's mine.
Shortly after my husband and I returned from a 1984 trip to Europe, we visited his mom. At a quiet moment in the afternoon, sitting alone with her on the couch, I said, "You know, Esther, we saw Dachau," a concentration camp in Germany.
She took my hand with a smile, "It wasn't like that." Esther's never been to Dachau. She didn't know what we'd seen there or what kind of memorial it had become, but she knew it wasn't what she had experienced.
Our brain, with all its natural paths and folds, stores the facts and feelings of a lifetime, with much available for recall. Some data ends in twisted paths, blocked or forgotten. The enormity of The Holocaust can be impossible to wrap into your mind, even 70 years later. But my mother-in-law's memories are blunt and clear, unadorned by artistic embellishment. She shares, though there must be some twisted paths.
At 14, the Nazis moved Esther's family into the Lodz Ghetto (Poland) where she was put to work knitting caps for German soldiers and delivering mail. When the ghetto was liquidated, she survived Auschwitz and ended up in Terezin (now in the Czech Republic). There she met her future husband. The Russians liberated them.
When Esther arrived in Auschwitz, she was parted from her mother, her few possessions taken, head shaved, bathed, and only a dress and shoes offered from a huge pile. She and her sister-in-law, Margot, found themselves in a sort of large barn. When they asked to go to the bathroom, the guards hit them, but walking out into the yard, Esther saw a line of women on one side and asked what was happening. "They say they have work for some of us." She grabbed Margot and sneaked into the line.
The women were transported to Heinichen, a work camp with a munitions factory. When the supervisor came out to look at his "volunteers," he shook his head and dismissed the shuffling group in anger. "These are crazy people, not workers" he yelled at the guards.
One of the prisoners, a well-spoken woman with fluent German, got his attention. "No, we are good workers, Sir. We only look like this because the guards were making fun of us. They took our own clothes and gave us back these mismatched things." Tall people had been given short skirts, short people shirts that were sizes too big. Colors didn't match. Shaved heads. They looked ridiculous.
The woman convinced the supervisor that all of them could work, not give any trouble, learn to run machines, be good workers. He relented. Esther and Margot never returned to Auschwitz.
As winter arrived, the supervisor observed his prisoners walking from their barracks to the factory in thin, cotton clothing. "Where are their coats?" he demanded of the guards. "They'll be sick and useless. Get them coats now!" The guards requested "surplus" coats from Auschwitz.
I've told Esther that this part of her story reminds me of "Schindler's List." "Nah," she says, "I didn't like that movie." Though movies help others learn and understand, she feels her experiences aren't someone else's movie. In the paths of her mind, "It wasn't like that."
David Silberklang, historian at Israel's Yad Vashem Holocaust memorial, says there are probably only a few dozen survivors left who can tell us their stories. "To have someone who was old enough to remember clearly at the time and is still alive and well enough to tell us the whole story today– we are really …in the last few years …where we can benefit from their memory and their insight." (AP News Release, January 25, 2015)
At 88, my mother-in-law has become a more private person, so her name is changed here and mine not given.
Did you know it's illegal in France to deny the Holocaust? –What about free speech? Still, I smile at the resolve of the French in making such a law. Merci.