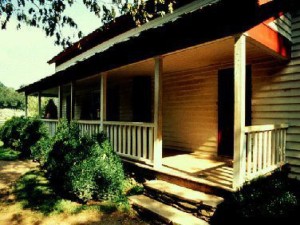 Home is my favorite place. Home represents the warmth of loved ones. It's a place of substance and refuge. A home's roof keeps out the cold and heat, protects us from the elements. The big front porch invites weary feet to rest, to take a break, maybe a nap on a porch swing with a beloved spouse or pet.
A porch rocker and a good book are gifts that every reader enjoys. The porch's gentle rocker soothes my wrinkled brow, welcomes the imagination that will soar and bring yesterday, today and tomorrow before my eyes.
"What are you doing sitting here all alone?" asks my friend.
To say "Nothing" is untrue. Actually I'm resting, imagining how I'd like to fly through the air like a leaf until I touch the sun or see the face of God; to be two years old again with my life ahead of me and my mind and body new-minted and raring to go.
Tomorrow I'll sit in the rocker and shell green peas to go with fried chicken and gravy. I'll share my meal with a neighbor whose son broke his knee cap.