It was a bright, breezy and sunny Saturday on May 7 when we took a guided tour of the Fairmount Cemetery.  Just about every type of person is buried here: rich and not-so-rich, famous and infamous. All are welcome. Come stay a while.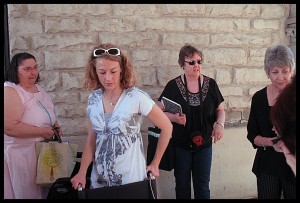 Here we are getting ready to start our tour.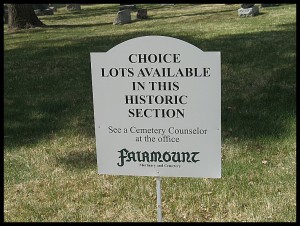 Just in case you were interested.
 The architecture is of course, fantastic.  I would love to see this place on a stormy night.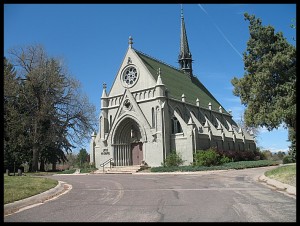 This is called The Little Chapel. There is no big chapel.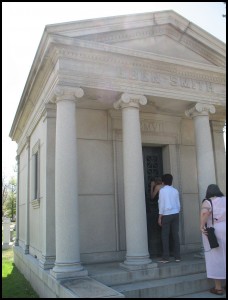 We took a peek inside one of the private mausoleums.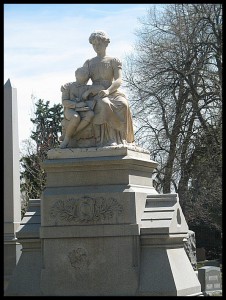 A tribute to teachers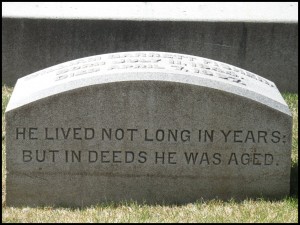 Words to, ummm live by.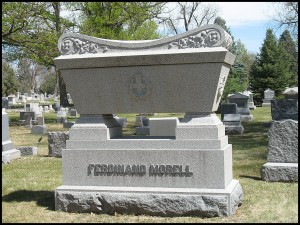 No, he's not really in there.
 The Good Samaritan.
 We all headed for the big mausoleum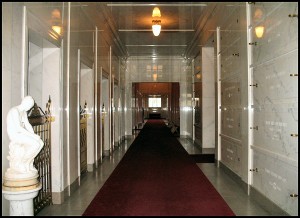 In this photo "public" areas are on the right and the private areas are on the left behind the gates.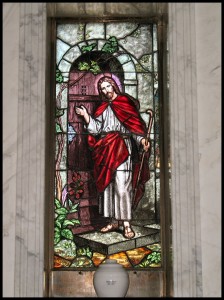 The mausoleum has many private areas, gated and locked, with stained glass windows in them. These areas also have a seating area to visit loved ones.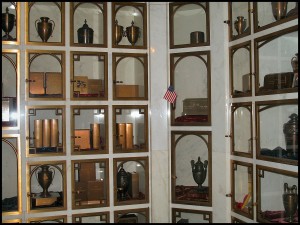 One of many walls of urns
 There are loved ones of many languages.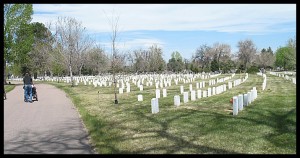 There is a military section.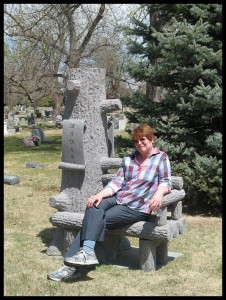 This is actually a grave marker with an invitation to "set a spell".
Afterwards we sat out in the sunshine and had lunch. What a good day.
 Note: Fairmount and Riverside cemeteries offer paid guided tours and free walking tour booklets. Fairmount ofers a tour of sculpture and architecture. Riverside offers a tour of historical Colorado women.
Photos curtesy of Virginia L. Small