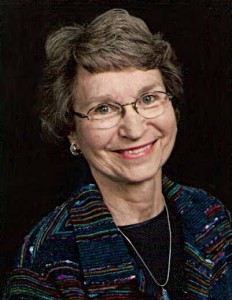 NANCY M. PETERSON
Nancy M. Peterson has spent the better part of a lifetime writing and publishing. Her short stories, verses, essays, family humor, nature photo essays, and personality profiles have found their place in national and regional markets.
She has won multiple awards from the Western Writers of America, National League of American Pen Women,  Colorado Authors' League and Denver Woman's Press Club.    
It is perhaps natural that, growing up in the semi-arid West, hiking segments of the Oregon Trail, and hearing tales of a fur trapper who was left by his companions to die at the foot of a bluff near her home, her mind became intrigued with stories of these and other inhabitants of the West.  This interest has resulted in three books that focus on the Platte and Missouri Rivers. Seeking out diaries, journals, letters and reminiscences, she tells how mostly ordinary individuals responded to extraordinary experiences as they tried either to retain ancestral homes or to develop new possibilities along these two important  rivers of the West.
People of the Moonshell relates adventures of those who left their footprints along the Platte River.
People of the Troubled Water details early years of exploration and discovery along the Missouri River.
People of the Old Missury describes Missouri River Valley happenings from 1850 to 1900.
Always focused on the individual's story, she was drawn toward the unique experiences of native peoples. Especially interested in women's history, she began searching out the lives of mixed-blood Indian women. The resulting book is Walking in Two Worlds; Mixed- Blood Indian Women Seeking Their Path. It traces the lives and accomplishments of eleven daughters of nineteenth-century mixed-race couples.
Past Offices Held with Denver Branch of NLAPW: President 1980-1982; Workshop Chair 2000-2004; Various years: Vice President, Secretary, Membership Chair, Bright Horizons poetry contest chair.
Past Offices held with National NLAPW: Registration Co-Chair, NLAPW Biennial, Denver 2006.
Professional Memberships: Western Writers of America; Colorado Authors' League; Denver Woman's Press Club (past President). 
Interests/Hobbies: Square dancing, photography, Western dancing, gardening, walking.