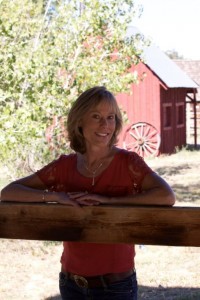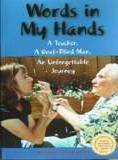 Diane Lane Chambers, the current President of the Denver Branch, joined the Pen Women in 2001, while entrenched in the writing of her first book, Words in My Hands, A Teacher, A Deaf-Blind Man, An Unforgettable Journey.  In this non-fiction memoir she drew upon her years of experience in the field of deafness and her work with an extraordinary 86 year-old deaf-blind man.  The manuscript, (Breaking the Sound Barrier), received a 2002 Biennial Convention Letters Award from the National League of American Pen Women.
A former educational interpreter with the Denver Public School system, Diane leaned on her B.S. degree in Therapeutic Recreation from the University of Colorado to design and direct a neighborhood Summer Day Camp program from 1978 – 1990 at Gove Community School in Denver, into which deaf and physically disabled children were mainstreamed.
For the past thirty years she has worked in the community as a professional sign language interpreter in an array of educational, health care, business, and government settings.
Diane's writing and publishing includes articles in the Mountain Connection, the Views, (a publication of the National Registry of Interpreters for the Deaf), the Alamo Breast Cancer Foundation's 2005 Hot Topics Advocates Reports, and book reviews for the Bloomsbury Review.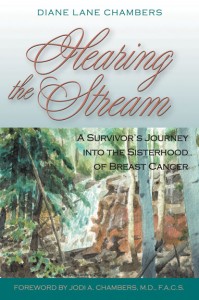 Her second book, Hearing the Stream, A Survivors Journey into the Sisterhood of Breast Cancer, (published in 2009) was one of several books showcased at the Young Women Affected By Breast Cancer Conference in Atlanta, Georgia, in February, 2010.
When she is not interpreting, writing, or marketing her books, Diane volunteers for the American Cancer Society's Reach to Recovery Program.  She also serves on the Susan G. Komen Multi-Cultural Breast Health Conference Planning Committee as the Deaf Community Liaison, and volunteers as breast cancer advocate for the National Breast Cancer Coalition.
Link to her website, www.ellexapress.citymax.com